Mike Lesser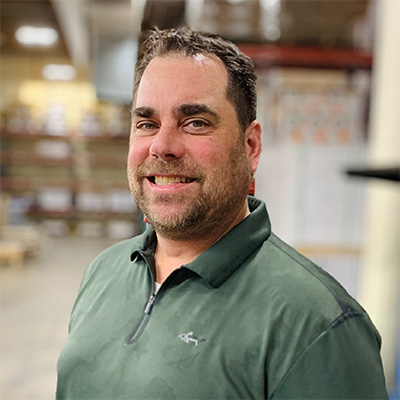 Mike Lesser, a native of the St. Louis area got his start in the printing business in the mid-1990's after attending college in California, majoring in photography and graphic design. Moving back to the area, Mike went to work at Columbine Printing, a commercial printing company that was started by his cousin Bob Lesser. Seeing a customer's project go from a digital file to a finished printed piece ignited a passion for print that remains with Mike to this day. Since that initial role, Mike has held a variety of positions in pre-press and production management in the St. Louis printing community. Mike's last major role was starting the print department at Store Supply Warehouse (one of the nation's largest suppliers of retail fixtures and products) from the ground up. While there, Mike worked to create a web-to-print system that allows customers to order custom branded products for their retail spaces easily and efficiently; helping to develop the customer facing storefront as well as the "back-end" technical side of the website.
"In addition to providing the very best customer service possible, I plan to use my knowledge of web-to-print capabilities and the production process to help our insurance customers streamline the ordering of print collateral – giving them more time to focus on what they do best, being there for their customers in times of need. I look forward to getting to know this vital community."
Mike resides in the St. Louis area and when he is not helping customers with their printing needs, Mike enjoys architectural photography, target shooting at the range, and spending time with his wife and 7-year old daughter – who can keep him busier than even the most complex print project at times!