Jodi Thomas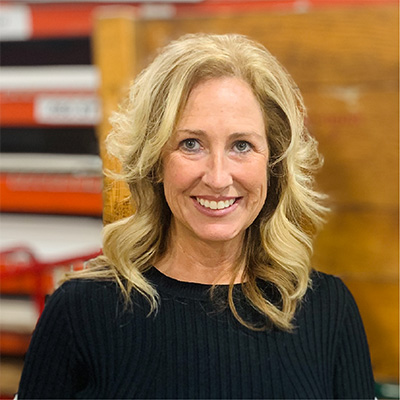 Jodi's printing career began in 1994. Her first 14 years were spent as an inside sales/coordinator at two St. Louis area companies, Jerome Group and FormStore. From there, for the next 10 years, she ventured into self-employment as the owner of a full-service sign shop in High Ridge, MO.
In May of 2018, an old friend from Jerome Group told her about an opportunity at Swift, and she jumped at it. Initially hired as inside sales for the large-format department, she quickly made the change to Swift's Insurance Team. "It was an instant fit." Jodi loves working with customers and making sure all of their needs are met. Meeting new people and building relationships is the best! Although her main focus is selling Annual Statements, she enjoys telling people about all of the awesome things that Swift can do for them!
Jodi and her husband Bill have been married for 27 years and they have two pretty sweet "grown-up" kids. She also has an even sweeter Golden-Doodle! As recent empty-nesters, they have so much newfound free time! On most nights, you can find them swinging at a club or at the gym. Her true relaxation is anywhere on or near the water and in the sun!!!
Jodi tries to work and live by the philosophy "Always be yourself, listen to your heart, and Keep on Keepin' On".....
Her favorite three words of wisdom to her kids are "Make Wise Choices!" There's even a sign permanently mounted at the end of her driveway serving as a constant reminder.
Favorite Singer: Michael Buble
Favorite Movie: Napoleon Dynamite
Fun Fact: I love to shop!!!