Bob Tyler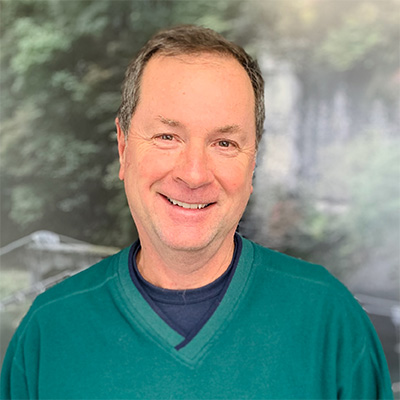 Bob got bit early on by the printing bug by following in his father's footsteps and entering the field of printing at an early age. He understands printing inside and out as he has over 35 years' experience in printing starting out as a project Coordinator and quickly moving on to an Estimator. After several years in the business, he became interested in the sales and marketing side of printing. With his extensive background and expertise in printing, it didn't take long for him to take off in sales where he still remains today. Bob has dedicated his life career to the printing industry and has enjoyed and embraced the many changes in the world of print and technology. Working directly with the customers and keeping the lines of communication open has been a favorite part of the job for him.
Bob, his wife Sue, their three sons (Brett, Blake, and Bryce) live in the Belleville, IL area. He has enjoyed watching and coaching many of the boys' sports over the years. Now his focus is on the 3 grandchildren (twin boys and a granddaughter). Besides his passion for printing and sports, he also enjoys running and boating with his many friends and family.
Nickname: Captain Bob
Favorite Food: Pizza
Unusual Fact: Bob's parents are both an "only child" which means he has no aunts, uncles, or cousins. Good thing he married into a large extended family!